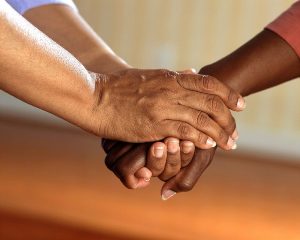 As more people turn old, the need for carers increases. According to research, a shortage of carers is one of the top three reasons why care agencies are in high demand. There are various people to take care of – but not as many carers since the hiring process is long and difficult. If you are wondering how to find the right care staff, then you have come to the right place.  Here are some tips that will help you attract the right candidates for care assistant jobs.
Advertise
The first step is to advertise that you are looking for carers – it will make it easier to attract the right kind of people for the job. Make sure to clearly state what you expect from the employee in a separate section. You should also mention the values of your care home and what you aim to achieve with your work.
Don't forget to use the right tone and language that represents your care home and what you stand for. Lastly, not everyone can be a carer since you need a certain level of empathy and patience to do this job. Keep in mind to add the reality of what this job entails so that only serious and committed candidates apply.
You can advertise in many different ways. You can advertise in newspapers, use job boards or post on social media pages.
Screen Your Potential Employees
Once you advertise that you are looking for responsible staff, you will have many applicants. To narrow down the applicants, you will have to screen potential employees. You can do this by carrying out extensive background checks and administrating personality tests. Both of these will help you learn about potential employees and their behaviour. These may take some time, but it will help you learn more about the people who you might end up hiring and working with.
A carer's job is extremely crucial and can't be taken lightly. Hence, it is essential to screen the candidates thoroughly so that the client's health and lives are not at risk.
Interview Them
After zeroing in on potential employees, your next step will be to interview them for care assistant jobs. Make sure to start off with standard interview questions. For instance, ask them why they want to do this job and how they think their strengths will apply to their work.
Deciding what questions to ask during care assistant interviews is extremely difficult. It is always better to be prepared beforehand. This will make you seem professional and will save plenty of time. Here are a few types of questions you can focus on during the recruitment interviews.
Direct Questions
As the name states, these questions are straight to the point, which makes it easier to let the candidate know what they are signing up for. For example, a direct question would be, 'How much experience do you have dealing with seniors?' This will help you learn more about your candidate and make it easier to filter out what you want in an employee and what you do not. It will also give you insight into your candidate's skill set and make it easier to shortlist candidates.
Behavioral Questions
Behavioral questions will mostly focus on your potential candidate's behavior with the care home and the seniors. Tell them that you will most likely contact their previous employer to learn more about their work ethic and behavior. A good way to learn about their behavior on the job is to ask them for examples from their previous workplace. For example, ask them how they behave around seniors and how they provided excellent service to a client. This way, you will learn more about the employee's personality and how they will blend in with the people around them.
Hypothetical Questions
Another way to question the potential candidates is by putting them in certain situations and asking them how they will react. Dealing with seniors is not always easy – you need patience and have to be gentle at all times. Someone who has a short temper might not be the most suitable candidate for this job since they may lash out at clients.
Put your potential employees in hypothetical situations. To see if they are good under pressure, ask them how they would react if a client shouted at them. You can also ask them how they would react if the client asked them the same question again and again. Many senior clients suffer from dementia; hence, the staff that you hire must be patient and passionate. Don't hide this fact from them – let them know that the job can be stressful at times, so they are aware of what they are signing up for.
Skill Questions
These are similar to direct questions, but they focus mostly on what skills and qualities a potential candidate possesses. Before hiring a carer, it is essential to ask them if they have enough medical knowledge to handle the situation if things get out of control. Your candidate must know how to help someone through a seizure or a panic attack. It is best to go with candidates who know exactly what to do if their client has a stroke or a heart attack since they need to act immediately.
Once you have interviewed all the candidates for care assistant jobs, evaluate their answers without any bias and make your decision.
Monitor Your Employees
After you have gone through the hiring process, it is vital to monitor your employees to see if they are doing a satisfying job. You can do this by asking your clients for feedback and if you get any, ask your employees to commit to it.
Finding the right care staff may seem difficult, but once you find the right people, it will be worth it. To learn more about care assistant jobs and care agencies in Slough, visit our website by clicking here.